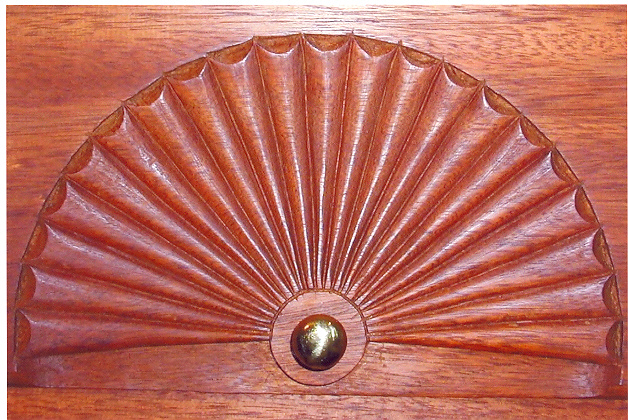 Welcome to Hemlock Hollow--Custom Fine Furniture, maker of the highest quality custom fine furniture, entirely hand crafted in Keswick, Virginia.

Exquisite, each one of a kind, fine Hand-Crafted furniture pieces for the discriminating buyer who appreciates the detail and nature of furniture that is entirely hand crafted and finished. All pieces are crafted from select hardwoods, individually chosen for each piece. Finish details are always solid brass. Custom work including your designs, wood choices, and finishes can be custom crafted to suit your every need.


Why Custom Furniture?

Many customers cannot find what they are looking for in their local furniture showrooms. Some want new or unique designs that compliment their existing furniture or have very specific size or material needs. Some want a piece to match an existing piece of furniture, and some customers desire antique reproductions of furniture styles and designs that are no longer available.

My customers are very discriminating and demand a much higher quality of furniture than which is otherwise available. Whatever your reason, Hemlock Hollow--Custom Fine Furniture is your answer!

Hemlock Hollow is the place to find exactly the custom furniture that you're looking for, whether it is an original design, a modification of a piece that you have seen, or a reproduction piece. Museum and antique reproductions are a specialty at Hemlock Hollow--Custom Fine Furniture. A museum or antique reproduction can be made for you from pictures of your favorite museum or antique piece.

My Portfolio

Please browse through my portfolio of furniture and styles that I have made by clicking on the tabs at the top of this page.

Although any of the pieces that you see here can be made for you, a custom or unique design can certainly be made to suit your every need. Your own designs and design concepts are always welcome and can be used along with your own sketches, pictures, or photographs. You can have your piece made for you by specifying the wood types, the finish, hardware styles, carvings, and inlays, etc., that you would like in your piece.
Each piece of fine furniture that I make is crafted especially for you from wood that I personally hand select for the perfect grain, color, and texture as the piece requires.

Please enjoy browsing through the pictures and feel free to contact me using the e-mail link below with any questions and your special needs.

Thanks again for visiting Hemlock Hollow--Custom Fine Furniture!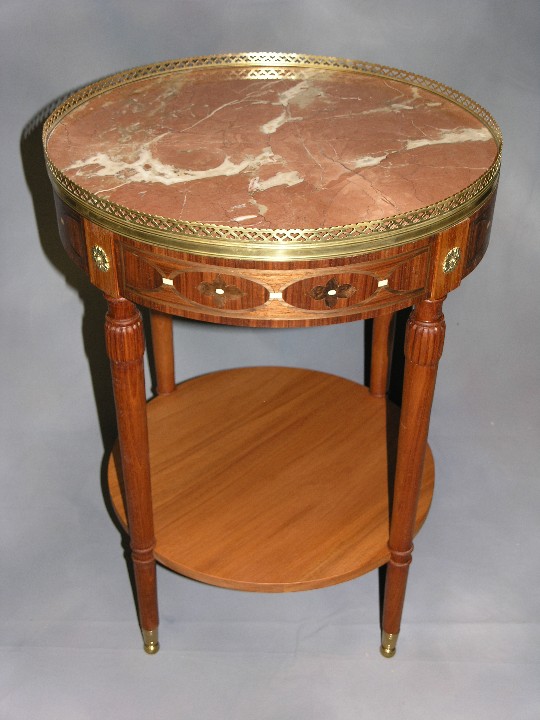 A Louis XVI-style Reproduction Table. This table is a reproduction from a piece found in a restored palace in Paris, France near the Louvre and the Tuilleries Gardens. A single photograph was used during the design and to construct the piece. The piece is made from solid mahogany and features hand carved and lathe-turned legs. The aprons are veneered with 124 hand cut and pieces of veneer. The "links" are formed with mahogany and walnut veneer and the center of each link has a walnut burl veneer flower. The "links" are joined by holly veneer. The brass gallery and ormulu are imported from France. The top is Italian marble. 29" high x 21" diameter